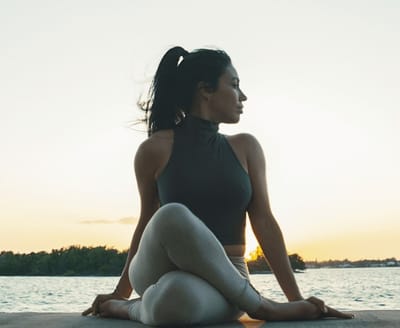 During time in Corporate America, Jeanette turned to alternative therapies for stress and anxiety management. After signing up for a yoga class at a local Chicago gym (2013), she was quick to incorporate the discipline into her lifestyle, as she quickly saw the benefits, both in body and mind. "Building resilience has been a challenging task, and a task that has needed continual work."
Trained in the Ashtanga and Jivamukti traditions (250hr RYT - Yoga Alliance). Anatomy and Biomechanics, Hip and Shoulder mobility coursework (Day Christensen) - Day 1 Method, Breath-Work/Pranayama training. CPR/AED Certified.
Alchemy Yoga
▽△▽△
al·che·my
-
"Alchemy was an early system of thinking about nature that contributed to the development of the modern science of chemistry. Alchemy was based on a distinctive world-view—that an essential correspondence exists between the microcosm and the macrocosm (the smallest and largest parts of the universe)"
a power or process of changing one thing into something else; esp., a seemingly inexplicable power or process of changing a thing into something more preferable, something greater
Trying to find our equilibrium by changing, by adjusting.